Our Restaurants & Lounges
Northwest Ohio's Frisch's® Big Boy® Restaurants
Serving Breakfast, sandwiches, dinner entrees, Soup, Salad 'n Fruit Bar and lots of desserts. All meals are served in the dining room or "to-go" via carryout or drive-thru windows. The popularity of these items is due to timeless recipes, which represent the philosophy of Frisch's: serve quality food in clean, pleasant surroundings, served by efficient personnel at a price value to the customer. We own and operate thirteen ocations in Northwest Ohio including Toledo, Perrysburg, Maumee, Oregon, Northwood, Defiance, Napoleon, Fremont, Port Clinton, Bowling Green and Tiffin.
Visit website>>
Ralphie's® Sports Eateries
Serving chicken wings, chicken chunks, burgers, sandwiches, salads, wraps and other delicious food. All of our locations have a full bar. All meals are served in the restaurant or "to-go" via carryout. The atomosphere is casual and friendly with the avid sports enthusiast in mind with several televisions throughout. There are six locations in Northwest Ohio including Sylvania, Perrysburg, Holland, Oregon, Findlay and Marion.
Visit website>>
J. Patricks Pub and Restaurant
Serving appetizers, soups, salads, chicken, beef, seafood entrées, pasta dishes and sandwiches. Full bar available. All meals are served in the restaurant, "to-go" via carryout or room service. The atomosphere is semi-casual that is inviting for business, leisure and families. The Pub has weekend entertainment. The restaurant has bountiful buffets on weekdays and Sundays and four holidays throughtout the year. J. Patrick's is located in the French Quarter, Perrysburg, Ohio.
Visit website>>
Bruno's Lounge
Serving cocktails, beer & fun. Bruno's is located in the Quality Inn (I-75 and Route 20, Perrysburg, Ohio.
Visit website>>
Carson's Lounge
Serving cocktails, beer & fun. Carson's is located in the Quality Inn, Monroe, Michigan

Our restaurants have on-site management teams and area supervisors that oversee our establishments.
Each manager is fully trained and educated on serving food safely through certifications with ServSafe. We also provide crew training and certification on an ongoing basis.
ServSafe certification program is a food and beverage safety training and certificate program administered by the National Restaurant Association. The program is accredited by ANSI and the Conference for Food Protection. The National Restaurant Association has been providing food safety training to restaurants nationwide for nearly 40 years with its ServSafe program.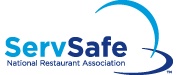 All of our restaurant staff are trained in Servsafe protocols including training in foodborne illnesses, including information on specific foodborne pathogens and biological toxins, such as shellfish poisoning, contamination, and food allergens. Prevention is also covered, with information regarding purchasing and receiving guidelines, food preparation, holding, and serving guidelines, food safety management systems, sanitation guidelines for facilities and equipment, and integrated pest control, as well as food safety regulations and employee training.
All our restaurants have random and regular health and safety inspections by the county in which it is located. We depend on our Health Department and respect their knowledge and follow their guidance. We make any necessary adjustments immediately. We comply with their recommendations and findings and continue to serve our customers safely and responsibly as we have for the past 61 years at all of our operations.
If you have any questions about our restaurants, please contact us and we'll be happy to reply.